Clippings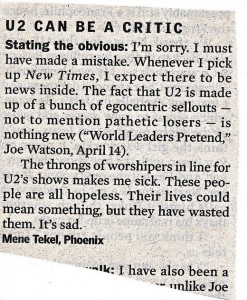 Troy Farah is a hotshot jivescamming rock magazinero journalist. Previously covering rock n' roll, he now reports on drug policy, science, public health, biochemistry, psychedelics, and much more. His reporting has appeared in Smithsonian, Discover, Undark, The Outline, VICE, LA Weekly, The Fix, LitReactor, Phoenix New Times, Tucson Weekly, and others. Here is some proof. Also, here is his Muck Rack profile, Story Hunter profile and his Contently profile.
Phoenix New Times — [2012 — 2017]
Music & Noise
¢ Here's How Trump's Proposed NEA Budget Cuts Will Affect Arizona Music Organizations
¢ Weird Al Discusses The Rise of Internet Comedy and Why He Won't Parody Bowie
¢ Deerhoof Has Defined DIY Weirdness for Two Decades
¢ Speedy Ortiz Mixes Grunge With Female Empowerment Activism
¢ Insane Clown Posse's Dark Circus Came To Mesa and Made Everything Sticky
¢ Couples Fight Turns Lovers' Quarrels Into Songs
¢ Casa Butthole Record Collective Gives "Weirdo Musicians of Color an Outlet"
¢ Chicano Batman Remembers Ikey Owens and Looks Ahead to the Future
¢ Why Working With Kanye West's Producer Was The Right Choice for HEALTH
¢ Matt Hollywood Doesn't Know Why He Was Fired From Brian Jonestown Massacre
¢ Battles Approaches Prog Music With a Playful Eye
¢ Colombian Band Aterciopelados Bucks the Term "World Music"
¢ Unhappy Meal: Mac Sabbath's Show at Crescent Is an Ugly Reflection of Our Culture
¢ HotRock SupaJoint Is Proud to Be Phoenix's Fakest Rapper [Cover story. Also, there was this article a year earlier.]
¢ Arcade Fire's Will Butler on Gospel Music, Family, and ISIS
¢ Saul Williams Speaks About How To Remain Subversive
¢ Melt-Banana Proves Experimental Thrash Punk Can Be Accessible
¢ Dick Dale Has to Keep Rocking or He'll Die
¢ Venue Closures Got You Down? Throw a House Party
¢ Phoenix's Jerusafunk Is the World's First Klezploitation Band
¢ Adult Swim Is the MTV for a New Generation
¢ The Black Angels' Christian Bland on Reverb — "The Voice of God"
¢ How the One Direction Concert in Glendale Illustrates Everything Wrong with the World
¢ tUnE-yArDs' Merrill Garbus Loves Puppetry
¢ Hey, Phoenix — You Need To Start Dancing At Concerts [This won an accolade from the AZ Press Club and was a finalist for AAN]
¢ The Dandy Warhols: Twenty Years of Urban Bohemia
¢ Bacchus and the Demonsluts Bring the Funky Pirate Party
¢ Getting High with Stoner Rap Wizard Hot Rock Supa Joint
¢ Tobacco of BMSR: "It's Not About Creating a Persona, It's About There Being No Persona."
¢ Black Rebel Motorcycle Club Addresses the Specter at the Feast Head-On [Uncut interview.]
¢ Paisley Yankolovich Is Out Of This World — And He's Not Of It, Either
¢ Black Mountain's Stephen McBean Fronts a Lot of Bands, Is Influenced by Even More
¢ Can You Love the Music You Love After a Breakup?
¢ The Best and Worst Beatles Conspiracies (NSFW)

¢ The Soft Moon: Pop for Outsiders

¢ Jeff Mangum, Crescent Ballroom, 3/28/13

¢ Phoenix Rapper Dadadoh on Why Honesty Is Best in Hip-Hop

¢ Man-Cat Breaks Up with Taylor Swift So That You Can Too
¢ MAN-CAT's Pussy Cola Antics Grabbed Attention of Pepsi's Lawyers

¢ Culture Jammers MAN-CAT Introduce Lana Del Rey's, Ahem, Pussy Cola (NSFW)

¢ Andrew Jackson Jihad: Google Chatting About Optimism and Hipsterism
¢ Matthew Dear on Quitting Drinking and Philip K. Dick: "It's All About Liberating Yourself."
¢ What Is Black MIDI And What Does It Want With Your Soul?
¢ Baltimore's Dan Deacon Is No Joke, But It's Okay to Laugh
¢ Tycho Creates Faded Electronic Pop on Dive
¢ Green Day's New Song "Epic as Fuck"? Not Even Close.–(quoted by Huffington Post for some reason.)
¢ OMG! It's the Katy Perry Movie Drinking Game!
¢ Katy Perry Gives The Worst Sex Advice Ever
Art & Junk
¢ Street Artist Yote Visualizes "Welcoming Arizona" with The Bienvenidos Project
Medical Marijuana
¢ Can I Get a Medical Marijuana Card for Chronic Kidney Disease?
¢ Your Guide to Arizona's Medical Marijuana Farmers Market
¢ Dispensary Review: Bloom in Phoenix
¢ How to Get A Medical Marijuana Card in Arizona in 4 Easy Steps
¢ [Plenty more here.]
Flag Live — [Nov. '09 – Nov. '12]
¢ Music is my Crutch: A true believer hangs up his headphones, for now.
¢ Traversing SxSW: Our intrepid music writer thumbs his way to and from the legendary music fest.
Cover Stories: [click to enlarge]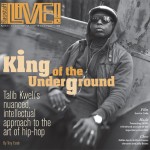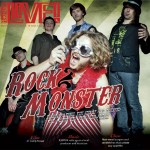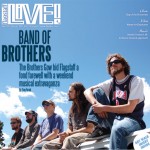 fuck let's really go back in time with this. these stories are embarrassing at this point.