Clippings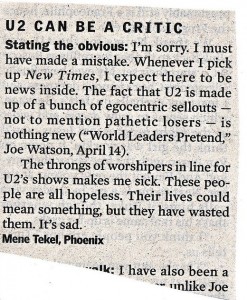 Troy Farah is a hotshot jivescamming rock magazinero journalist. Previously covering rock n' roll, he now reports on drug policy, science, public health, biochemistry, psychedelics, and much more. His reporting has appeared in National Geographic, WIRED, Pacific Standard, The Guardian, Ars Technica, Smithsonian, Discover Magazine, Undark, The Outline, VICE, LA Weekly, Phoenix New Times, Tucson Weekly, and others. Here is some proof (in no particular order.) Also, here is his Muck Rack profile, Story Hunter profile and his Contently profile.
STAT
⬡ How much naloxone is needed to reverse an opioid overdose? New high-dose treatments are raising questions
⬡ There's a new crop of treatments for ADHD in kids. Are they any better?
Scientific American
⬡ People of Color with Long COVID Face Uphill Battle to Be Heard [Part of the USC Annenberg Center for Health Journalism 2022 fellowship]
⬡ Can Psychedelic Drugs Treat Physical Pain?
National Geographic
⬡ Killing cockroaches with pesticides is only making the species stronger
⬡ Parasites may gross us out, but they hold ecosystems together
⬡ These ants can shrink and regrow their brains
⬡ Tree of heaven is a hellish invasive species. Could a fungus save the day?
WIRED
⬡ Inside the Push to Legalize Magic Mushrooms for Depression and PTSD
Ars Technica
⬡ Forgotten man, forgotten disease—Aniru Conteh and the battle against Lassa fever
⬡ Bioplastics continue to blossom—are they really better for the environment?
⬡ Vicodin, ketamine, and caffeine: The ingredients of a good space pharmacy
The Guardian
⬡ Trump administration proposes 11th-hour plan to strip California desert protections
⬡ Fight to protect Joshua trees faces stiff local opposition in California
⬡ US rivers and lakes are shrinking for a surprising reason: cows
⬡ Banned bread: why does the US allow additives that Europe says are unsafe? [Editor's pick: best of 2019]
Pacific Standard
⬡ The Many (Surprising) Health Benefits of Meth [reprinted in Filter]
Smithsonian
⬡ Why Did a Venomous Fish Evolve a Glowing Eye Spike?
Undark
⬡ A Doctor's Impassioned Critique of Big Pharma [reprinted in Salon]
⬡ The Rise of Harm Reduction in the War on Drugs [reprinted in Salon and Mother Jones]
⬡ How Plants Conquered the Earth
⬡ Can We Break the Cycle of War and Famine?
⬡ To Combat Binge Drinking, a Search for Chemical Solutions
⬡ For Medical Marijuana, Is it the Whole Plant That Matters?
⬡ Should Pregnant Women Have Access To Supervised Injection Sites?
⬡ Montana Attorney Moves to Prosecute Women Who Use Drugs and Alcohol During Pregnancy
Salon
⬡ Why housing advocates oppose a new California law designed to help the homeless
⬡ An animal tranquilizer poisoning the heroin supply has drug policy experts worried
⬡ DEA says "rainbow" fentanyl pills are being marketed to children. Experts say that's nonsense
⬡ Aaron Rodgers fumbles the science on psychedelics. Drugs like ayahuasca can alter the brain—but how?
⬡ Why does marijuana make it hard to remember stuff?
⬡ Why bees love weed — and why it might even be good for them
⬡ Does cannabis really make people apathetic? New research suggests the "lazy stoner" myth isn't true
⬡ A drug that can kill antibiotic-resistant bacteria could stave off the coming superbug crisis
⬡ A virus that causes polio-like symptoms is spreading among children, CDC warns
⬡ Ocean spray may have created conditions for life to form on Earth, new study suggests
⬡ Did humans domesticate plants, or did they domesticate us?
⬡ How a Chinese fossil discovery rewrites the history of life on Earth
⬡ How to mummify a dinosaur
⬡ Why hot foam could be the weed killer of the future
⬡ "A magical moment": NASA pulls a "Deep Impact" as its spacecraft successfully collides with asteroid
⬡ Why "diamond rain" could be normal weather across the universe
Discover Magazine
⬡ This Russian Start-up Wants to Put Billboards in Space. Astronomers Aren't Impressed.

⬡ To Save the Internet, Silicon Valley is Sending it to Space

⬡ Beyond Psilocybin: Mushrooms Have Lots of Cool Compounds Scientists Should Study
⬡ The Other Magic Mushroom: Why a Canadian Startup is Suddenly Interested in the Fungus From Super Mario
⬡ The Scientist's Drug Dealer: How Researchers Get Illicit Drugs
⬡ The 'Father of Cannabis Research' on the Untapped Potential of Marijuana as Medicine
⬡ Delta-8-THC Promises to Get You High Without the Paranoia or Anxiety [excerpt in May 2021 issue]
⬡ Sometimes, Viruses Can Be Good For Your Health
⬡ What Science Says About Using Sleep Medications
⬡ The Microbiome Impacts Sleep Quality, and Vice Versa
⬡ The Microlaunch Space Race Has Begun
⬡ These Four New STIs Are On the Rise
⬡ Peer Into the Rainforest's Stunning Biodiversity, A Tribute to Andreas Kay
⬡ Are Insects Going Extinct? The Debate Obscures the Real Dangers They Face
⬡ While We Worry About Honeybees, Other Pollinators Are Disappearing
⬡ From Popular Anesthetic to Antidepressant, Ketamine Isn't the Drug You Think It Is
⬡ The U.S. May Ban Kratom. But Are its Effects Deadly or Lifesaving?
⬡ Cocaine E-Cigarette Could Help People Struggling with Addiction
⬡ The Mysterious Ingredients in Your Cannabis Vaporizer—and the Health Risks They May Pose
⬡ What Is CBD Oil and Why Do People Take It?
⬡ MDMA Makes Octopuses Want to Mingle, Too
⬡ A Bleary Unicorn: The Elusive Hangover Cure [reprinted in Nautilus]
⬡ Drugs from Bugs: Bioprospecting Insects to Fight Superbugs
⬡ Wine And Whines: Listening To Insect Booty Calls To Preserve Vineyards
⬡ Scientists Gave Monkeys Ayahuasca and It Helped Their Depression
⬡ NASA's Interplanetary Internet, Coming Soon To A Planet Near You
Supercluster
⬡ How To Destroy The Big Bang
The Outline
⬡ Why Some South American Indigenous Tribes Give Their Dogs Psychedelic Drugs
⬡ What Are 'Narcan Parties?' And Do They Really Exist?
Medium // OneZero, Future Human, Elemental
⬡ Global Warming Could Make Drug-Resistant Superbugs Even More Deadly
⬡ The Key to Tracking Coronavirus Could Be Your Poo
⬡ Cities Around the World Are Looking for Clues About Covid-19 In Human Poop
⬡ A Biotech Startup Won a Patent to Combine Elements of Weed and Psychedelics
⬡ The Latest Findings on Why It's So Hard to Quit Drinking
⬡ Prescription Alcohol Can Help Problem Drinkers
⬡ Bee-Friendly Companies Are Getting the Science of the Crisis Completely Wrong
Double Blind
⬡ Toad Rage: Is 5-MeO-DMT Taken from Toad Venom Better than a Synthetic Version?
⬡ What Removing the "Hallucinations" from Psychedelics Means for Psychotherapy
⬡ Why You Need to be Careful About the Ketamine Clinic You Choose
⬡ This Company is Developing a Drug Based on Ibogaine for the Opioid Crisis
⬡ Scientists are Using AI to Develop New Psychedelic Drugs
⬡ MDMA-Assisted Therapy is Less Effective if You Take Antidepressants
⬡ After Permitting Psilocybin for Terminal Patients, Canada Could Open the Door to Psychedelics
⬡ Psychedelic Gold Rush? Psilocybin Startup Compass Pathways Goes Public at More than $1B
⬡ Psychedelics on the Stock Exchange?
⬡ Redesigning Psychedelic Mushrooms to Never Cause a "Bad Trip"
⬡ Where Will Psychedelics and Other Drugs Be Decriminalized Next?
⬡ The "911" for Mental Health Crises is Now Live—But Will it Actually Help People?
⬡ Sacred Tobacco: On Rapé [Print]
The Postscript
⬡ Stories That Matter: Tracing Conflict Minerals in Africa
Broccoli Magazine
⬡ Issue 08: Understanding Addiction [PDF] [Order here.]
Men's Health
⬡ Most Strains of Weed Are More Alike Than People Think
Filter
⬡ Psychedelics' Exciting Potential to Benefit Autistic People [Also a Narcotica episode.]
⬡ Nutrition Is an Overlooked Aspect of Harm Reduction
⬡ Here's What a Legal Market for Cocaine Could Look Like [Also posted on InSight Crime]
⬡ Fears About Kratom Use During Pregnancy Are Overblown
⬡ Are More Clubbers Taking Ketamine Without Knowing It?
⬡ More Companies Should Offer Bathroom Syringe Disposals Like Starbucks
VICE — [2013 — Present]
Motherboard
⬡ The Plan to Test Cities' Sewage for Drugs Is a New Form of Mass Surveillance
⬡ Scientists Used Cellphones and Sewage to Pinpoint Neighborhoods With Drug Users
⬡ How To Build A Wireless Internet Service Provider
⬡ The FDA Just Expanded Access to MDMA as a Therapy for PTSD
⬡ Scientists Discover Two New Cannabinoids, THCP and CBDP
⬡ Silicon Valley Is Spending Millions Trying to Synthesize THC From Yeast
⬡ This Startup Says It's Making Odorless Weed
⬡ Colorado Wants to Track Weed With Chemicals and the Blockchain
⬡ Big Tobacco Will Take Advantage of the Mysterious Vaping Illness
⬡ Researchers Find Unexpected White Blood Cells in Patients With Mysterious Vaping Illness
⬡ A Brief and Beautiful History of Neuroimaging
⬡ The Beekeeper Who Makes Synth Music With His Bee Colonies
⬡ Cat Tongues Inspire Hairbrush That Could Help Beat Allergies
⬡ California Lawmakers Want Twitter Bots Branded With Disclaimers
⬡ Kentucky Lawmakers Are Leading the Fight to Federally Legalize Hemp
⬡ Drug Needle Vending Machines Are Coming to Las Vegas
Tonic
⬡ Experts Are Concerned that Kratom Will Become the Next Marijuana
⬡ Does Smoking Heroin Really Cause Brain Damage?
⬡ Inside The Movement to Legalize Weed Extracts for Kids With Autism
⬡ This Bill Could Give Jeff Sessions the Power to Ban Kratom
⬡ A Bill That Would Save Lives in Pennsylvania Probably Won't Pass
⬡ Apologizing All the Time Could Be a Sign of Anxiety
⬡ CBD Could Help People Smoke Fewer Cigarettes
⬡ Weed Seems to Protect Your Liver From the Effects of Hard Drinking
⬡ The Scientific Explanation for Why Edibles Get You So High
⬡ Why Doesn't Health Insurance Cover Medical Marijuana?
⬡ E-Cigarettes Are Dangerous for People Who Don't Already Smoke
⬡ Teens May Not Know That All JUUL Vapes Contain Addictive Nicotine
⬡ A Former NHL Fighter Is Now One of Hockey's Biggest Weed Advocates
⬡ People with Chronic Pain Will Protest the CDC's Crackdown on Opioids
⬡ Even After Overdosing, Most Pain Patients Still Get Opioids
⬡ Smoking One Cigarette a Day Is Way Worse than Experts Thought
VICE News
⬡ Arizona Sheriff's Warning to Hikers About 'Mexican Drug Assassins' Is Probably Bullshit
⬡ This Is What Happens When You Take 550 Doses of LSD At Once
⬡ Prescribed Ketamine Turned These Men Violent, Allege Lawsuits
⬡ DMT Can Change Your Belief in God, Survey Suggests
⬡ Hawaii Is One Step Away From Taking a Close Look at Decriminalizing All Types of Drugs
⬡ Here's What Happened at the Anti-Islam Protest and 'Draw Muhammad' Contest in Arizona
⬡ This Toy Assault Rifle for Toddlers Is a Twisted Take on Playtime
⬡ Meet The Musician Who Uses The US-Mexico Border Wall As An Instrument
⬡ Meet The Girl Who's Crowdfunding Her Abortion
⬡ 'On the Beach' Was the Film That Made Me Fear the Apocalypse
⬡ Arizona's Nomadic, Autistic Astronomer
⬡ Memory Hole Collects the 90s Home Movies That Were Too Weird for TV
⬡ I Used Ketamine to Treat My Depression [Not me, someone else, that's just the headline]
⬡ I Paid for a Bot to Send Me Useless Junk for a Month
⬡ Flagstaff, Arizona, Is Giving Panhandlers Coupons to Stop Them from Buying Drugs
⬡ A Phoenix Artist Is Giving Away His Work For Free, But You Have To Find It First
⬡ An Iraqi Painter Moved To America For A Better Life And Got Robbed Anyway
⬡ Reasons Why Phoenix Is the Worst Place Ever [A lot of people got mad about this and the New York Times cited it.]
Noisey
⬡ The Psychedelic Tale of Terence McKenna's Forgotten Music About DMT
⬡ The World According To Zackey Force Funk
Phoenix New Times — [2012 — 2017]
Music & Noise
¢ Here's How Trump's Proposed NEA Budget Cuts Will Affect Arizona Music Organizations
¢ Weird Al Discusses The Rise of Internet Comedy and Why He Won't Parody Bowie
¢ Deerhoof Has Defined DIY Weirdness for Two Decades
¢ Speedy Ortiz Mixes Grunge With Female Empowerment Activism
¢ Insane Clown Posse's Dark Circus Came To Mesa and Made Everything Sticky
¢ Couples Fight Turns Lovers' Quarrels Into Songs
¢ Casa Butthole Record Collective Gives "Weirdo Musicians of Color an Outlet"
¢ Chicano Batman Remembers Ikey Owens and Looks Ahead to the Future
¢ Why Working With Kanye West's Producer Was The Right Choice for HEALTH
¢ Matt Hollywood Doesn't Know Why He Was Fired From Brian Jonestown Massacre
¢ Battles Approaches Prog Music With a Playful Eye
¢ Colombian Band Aterciopelados Bucks the Term "World Music"
¢ Unhappy Meal: Mac Sabbath's Show at Crescent Is an Ugly Reflection of Our Culture
¢ HotRock SupaJoint Is Proud to Be Phoenix's Fakest Rapper [Cover story. Also, there was this article a year earlier.]
¢ Arcade Fire's Will Butler on Gospel Music, Family, and ISIS
¢ Saul Williams Speaks About How To Remain Subversive
¢ Melt-Banana Proves Experimental Thrash Punk Can Be Accessible
¢ Dick Dale Has to Keep Rocking or He'll Die
¢ Venue Closures Got You Down? Throw a House Party
¢ Phoenix's Jerusafunk Is the World's First Klezploitation Band
¢ Adult Swim Is the MTV for a New Generation
¢ The Black Angels' Christian Bland on Reverb — "The Voice of God"
¢ How the One Direction Concert in Glendale Illustrates Everything Wrong with the World
¢ tUnE-yArDs' Merrill Garbus Loves Puppetry
¢ Hey, Phoenix — You Need To Start Dancing At Concerts [This won an accolade from the AZ Press Club and was a finalist for AAN]
¢ The Dandy Warhols: Twenty Years of Urban Bohemia
¢ Bacchus and the Demonsluts Bring the Funky Pirate Party
¢ Getting High with Stoner Rap Wizard Hot Rock Supa Joint
¢ Tobacco of BMSR: "It's Not About Creating a Persona, It's About There Being No Persona."
¢ Black Rebel Motorcycle Club Addresses the Specter at the Feast Head-On [Uncut interview.]
¢ Paisley Yankolovich Is Out Of This World — And He's Not Of It, Either
¢ Black Mountain's Stephen McBean Fronts a Lot of Bands, Is Influenced by Even More
¢ Can You Love the Music You Love After a Breakup?
¢ The Best and Worst Beatles Conspiracies (NSFW)

¢ The Soft Moon: Pop for Outsiders

¢ Jeff Mangum, Crescent Ballroom, 3/28/13

¢ Phoenix Rapper Dadadoh on Why Honesty Is Best in Hip-Hop

¢ Man-Cat Breaks Up with Taylor Swift So That You Can Too
¢ MAN-CAT's Pussy Cola Antics Grabbed Attention of Pepsi's Lawyers

¢ Culture Jammers MAN-CAT Introduce Lana Del Rey's, Ahem, Pussy Cola (NSFW)

¢ Andrew Jackson Jihad: Google Chatting About Optimism and Hipsterism
¢ Matthew Dear on Quitting Drinking and Philip K. Dick: "It's All About Liberating Yourself."
¢ What Is Black MIDI And What Does It Want With Your Soul?
¢ Baltimore's Dan Deacon Is No Joke, But It's Okay to Laugh
¢ Tycho Creates Faded Electronic Pop on Dive
¢ Green Day's New Song "Epic as Fuck"? Not Even Close.–(quoted by Huffington Post for some reason.)
¢ OMG! It's the Katy Perry Movie Drinking Game!
¢ Katy Perry Gives The Worst Sex Advice Ever
Art & Junk
¢ Street Artist Yote Visualizes "Welcoming Arizona" with The Bienvenidos Project
Medical Marijuana
¢ Can I Get a Medical Marijuana Card for Chronic Kidney Disease?
¢ Your Guide to Arizona's Medical Marijuana Farmers Market
¢ Dispensary Review: Bloom in Phoenix
¢ How to Get A Medical Marijuana Card in Arizona in 4 Easy Steps
¢ [Plenty more here.]
Flag Live — [Nov. '09 – Nov. '12]
¢ Music is my Crutch: A true believer hangs up his headphones, for now.
¢ Traversing SxSW: Our intrepid music writer thumbs his way to and from the legendary music fest.
Cover Stories: [click to enlarge]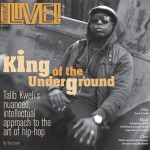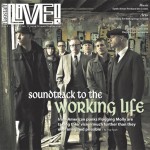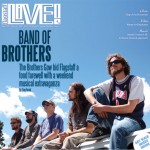 fuck let's really go back in time with this. these stories are embarrassing at this point.