andy warpigs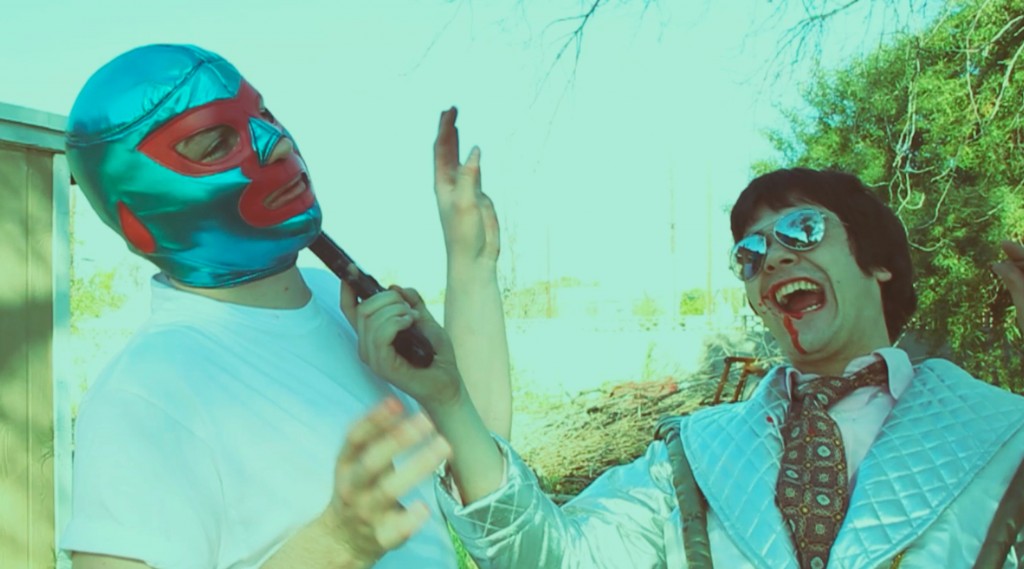 Troy Farah directed and edited this video starring an unemployed Luchador that fights the ghost of Roy Orbison with a shovel. It was for Andy Warpigs' song "Coke N Smokes" off his super tight album Folk Punk Yourself and starred Sebastian Stevenson, Nathan Langlois and Andy Warpigs as himself.
You can get the album here and here.
The video was featured on Arena, Valley Hype, Yab Yum and Echo Cloud as their "Video of the Week."
Watch below.
back to video
© 2014 Andy Warpigs 56th Street Easterbunny Music (ASCAP) All Rights Reserved 56th Street Records Phoenix, Arizona