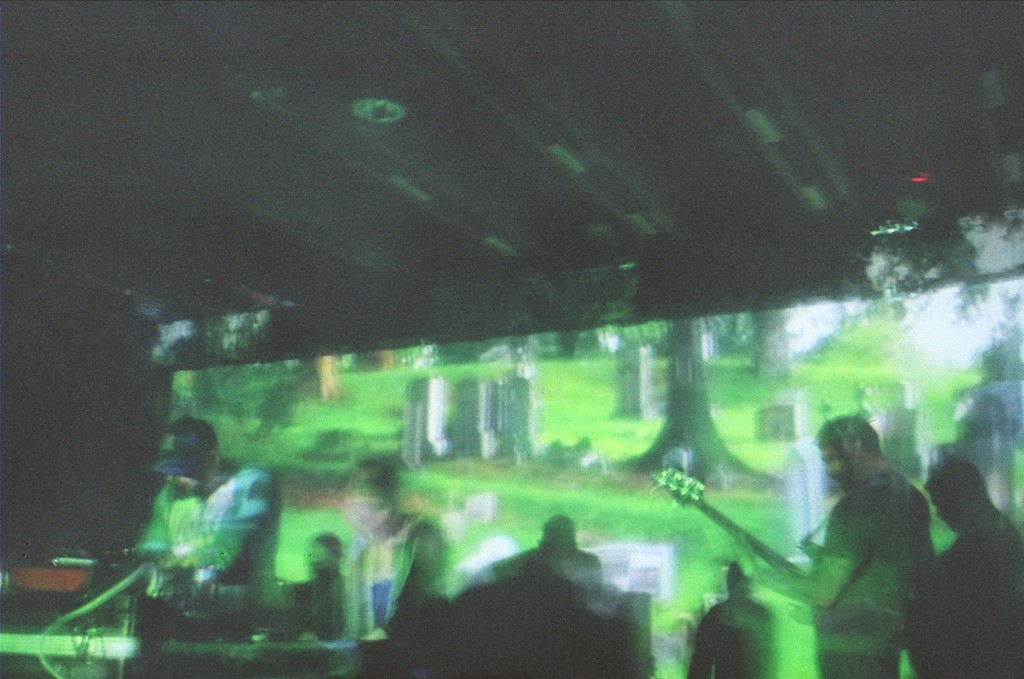 I wrote this for PHX Literal Reviews at the end of May, but then I did that interview with Yulunga, so I felt like posting this would be a conflict of interest. Still, it's a literal review and I think it's interesting so here.
Hello I am named Mene Tekel and I also like to see live performances on occasion, because seeing it in person is a nice thing to see. Tonight, I went to Crescent Ballrom just for this purpose. Around here, we call Crescent Chili's, but I didn't do that because I almost never eat food there because food is not as good at drowning my emotions as alcohol is. I drank lots of alcohol and sometimes, I would go outside to smoke cigarettes and sometimes I would go outside and down the alley to smoke cigarettes that weren't filled with tobacco but still made me feel light-headed and giggly.
The first man I saw was a guy called the Oscillator Bug and he played music like Dan Deacon but I think most people had trouble understanding that. They just stared. My sister danced in place and spilled her drink.
I ran into two members of the Man-Cat group and they did not have tickets. I felt sad for them. But by some strange coincidence, someone asked me if I wanted to buy a ticket. I grabbed the cats who are men and they made a sale. Hooray!
Then Hood Internet played. It was one guy who played music like that guy who likes to Talk about Girls. It did not seem like any of the music was his own, but it was still fun.
Finally, there was Black Moth Super Rainbow and I became very excited because this is my favorite band of all time. When I listen to their music, I feel like I'm dying and I like that feeling because a lot of the time living seems like such a hassle, until I drink and then I can feel better again.
So I jumped in place and I waved my hands and generally made a fool of myself and some guy shoved me and pushed me aside. I asked him what his problem was and he said I was in his way. I said he wasn't being very nice, but he said he didn't care. I asked him why he didn't get excited and energetic like I was and he glared and crossed his arms and said he was good. Too bad you're so short, dude, but it must make it easier to bend down and take a cock in your mouth. I thought that, but didn't say that.
Then I started to think, everyone here needs to take a cock out of their mouth. Very few people were showing any energy at all and this was a real live band that travelled all the way from the East Coast on an incredible journey of drugs, sex and music. Their gear was stolen along the way, but they were able to replace it due to generosity of others. How can anyone say that this tour was not akin to the Lord of the Rings?
Yet no one was excited and now I was mad because unhappy fuckers were shoving me for being excited. Take the cock out of your mouth, Phoenix. Please.
I soon forgot about all this and went back to enjoying the music. I very much enjoyed it. I was left breathless. I went home very happy for a moment and kept drinking.